Cardiology
Cardiology is the branch of medicine concerned with the appropriate functioning of the heart. Our Cardiologist specializes in the diagnosis and treatment of heart and blood vessel illnesses and ailments such as angina, abnormal heart rhythms, excessive blood pressure, valve issues, heart failure, and heart attacks.
Why Choose Medhelp International for Cardiology Services?
Medhelp International is a leading name in the field of cardiology in Islamabad, and for good reasons:
Experienced Cardiologists: Our team consists of highly skilled and experienced cardiologists dedicated to preventing, diagnosing, and treating heart-related issues. They use the latest cardiology advancements to ensure our patients' best care.
State-of-the-Art Facilities: Medhelp International has invested in modern technology and cutting-edge equipment to provide accurate diagnostics and efficient treatment options.
Comprehensive Services: We offer a wide range of cardiology services, including:
Cardiac Consultations: Our experts provide thorough assessments and personalized recommendations to maintain or improve your heart health.
Cardiac Imaging: We use advanced imaging techniques to visualize your heart, such as echocardiography and stress tests.
Interventional Cardiology: Our interventional cardiologists perform procedures like angioplasty and stent placement to address blockages and other cardiac issues.
Electrophysiology: We specialize in diagnosing and treating heart rhythm disorders.
Preventive Cardiology: We focus on risk assessment and prevention strategies to keep your heart healthy.
Patient-Centric Approach: At Medhelp International, we put our patients first. Your concerns and well-being are our top priorities. Our team ensures you receive personalized, compassionate care at every visit.
Cardiology for Everyone:
We believe that heart health is a concern for everyone, regardless of gender or age. Heart disease doesn't discriminate, and neither do we. Our services cater to all individuals, men and women alike because a healthy heart is crucial for a healthy life. Our experienced cardiologists, state-of-the-art facilities, and patient-centric approach make us the top choice for cardiology services in Islamabad. Contact us today for a comprehensive heart assessment and personalized care.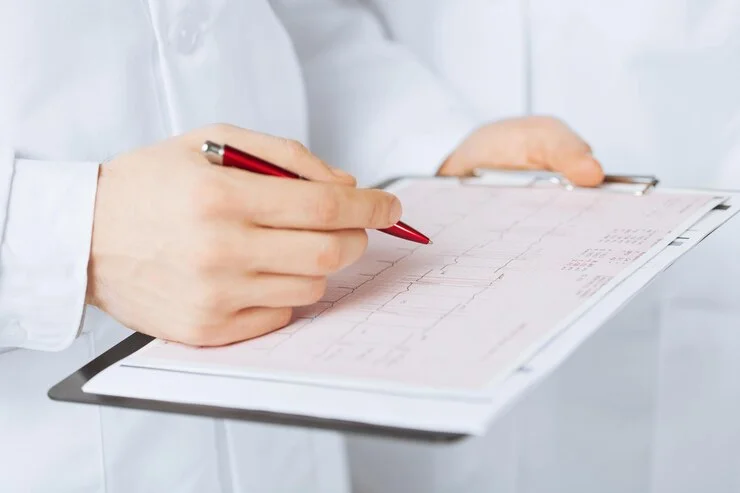 Medhelp International Process